City Of Clemson Holds Third Town Hall Meeting Tomorrow; Mayor Cook Comments On Highway 123 Resurfacing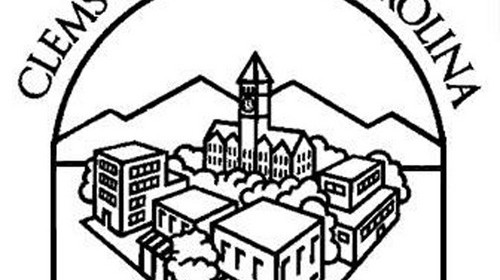 (Seneca, SC)————-The city of Clemson will be holding their third Town Hall Meeting tomorrow morning from 8:30am until 10am at Holy Trinity Episcopal Church. Earlier this week, Clemson Mayor J.C. Cook was a guest on the Coffee Time program and he talked about what some of the concerns have been from citizens who attended the first two Town Hall Meetings. The Mayor also gave an update on the Highway 123 resurfacing project, which is scheduled to take place this summer. 
Mayor Cook said that traffic and parking are concerns and always will be because there is not a way to make it 100% right that will make everyone happy. The Mayor anticipates some headaches due to the repaving work along Highway 123 this summer. He says that the city of Clemson has worked hard with the South Carolina Department of Transportation to come up with a plan. 
The original plan, according to the Mayor, was going to place a concrete barrier down Highway 123, however, business owners raised their concerns about that plan. Working with the SCDOT, Mayor Cook said a compromise plan will extend the left turn lane where motorists turn left from Highway 123 northbound onto Highway 133. There will also be a small concrete median placed there as well that will prevent motorists from coming up the media from a distance back, which does create a traffic hazard and has led to traffic accidents. 
The Mayor also said that the plan will create only right turn in and right turn out only access to and from Wall State and Keowee Trail. 
There have an "exceptional number of accidents," according to the Mayor, along this stretch of Highway 123 in Clemson was has led to the facilitation of this work. The number of those accidents, according to Mayor Cook, is eight times the average in the state for a highway like that. 
The Mayor said that motorists will still be able to access businesses along Highway 123 no matter which way they travel on the highway. 
The city of Clemson will also host three other Town Hall meetings, one will be next Thursday, May 23rd at the Littlejohn Community Center from 6:30pm until 8:30pm, and then on Tuesday, May 28th at Nettles Park from 6pm until 7:30pm. The final Town Hall meeting will be held on Tuesday, June 11th at Clemson Downs from 2:30pm until 4pm.