County Council Chairman Addresses Search For New County Administrator; Sewer South Project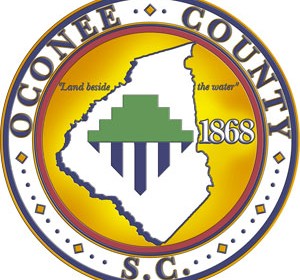 (Seneca, SC)———————Oconee County Council held a meeting this past Tuesday night and one topic of conversation continues to be the search for a new County Administrator. County Council chairman Julian Davis says that the job will be posted but Davis says the County Council will take their time. Davis completed the work of Interim Administrator Amanda Brock and the employees of the County. 
A letter from the Oconee Joint Regional Sewer Authority was sent to County Council regarding the Sewer South project. County Council authorized County Attorney David Root to send a letter back to the Sewer Authority with a few more recommendations, one of those being a seat on the Joint Regional Sewer Authority Board. Davis says the partnership is the only way to receive the state grant to get sewer service to the I-85 corridor area of Oconee County. Davis feels that sewer service is as close as it has ever been to getting to that area.