Oconee County Sheriff's Office Issues 2020 Memorial Day Weekend Driving Safety Tips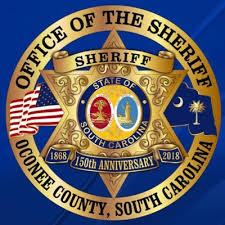 With the Memorial Day weekend holiday just around the corner, the Oconee County Sheriff's Office is offering some travel safety tips to help our citizens who are traveling to remain safe.  
     "The unofficial kickoff to summer comes this weekend, however, with the continued presence of the COVID-19 pandemic, this could be one of the most unusual Memorial Day travel weekends we have seen," says Oconee County Sheriff Mike Crenshaw.  "Combine that with the continued recovery and clean-up from the April 13th tornado and there is a possibility that you could see more of our citizens staying at home for this usually busy travel period.  However, some of our citizens, and others, will be traveling for the Memorial Day weekend and we encourage them and those traveling through Oconee County to practice safe driving and prepare for the possibility of heavy traffic at times."
     AAA Carolinas recently announced that for the first time in 20 years, they would not be issuing a Memorial Day travel forecast this year.  According to a recent press release, the travel organization expects fewer motorists on the roads based on "anecdotal reports."  
     The South Carolina Department of Transportation has announced that restrictions on lane closures on interstate highways for non-emergency work will be in place from 6am, Friday, May 22nd until 6am on Tuesday, May 26th.   SCDOT also announced that frequently touched areas at rest areas are cleaned and disinfected every 30 minutes from 7am until 11pm.
     If you are planning to travel for the Memorial Day weekend, the Oconee County Sheriff's Office is offering these travel safety tips:
Be patient and allow plenty of time to reach your destination.  Prepare for the possibility of heavy traffic volumes off and on during the upcoming weekend.  

Even with lane closures for road construction projects restricted, obey the posted speed limits in those areas.  Be aware for possible lane shifts in these areas and construction equipment on the side of the road too.   

Make sure to carefully check your vehicle before traveling.  Check the air pressure in your tires according to the guidelines provided, make sure all vehicle fluids are at their proper levels and check your belts, hoses, brakes and windshield wipers.  To prepare for the possibility of a flat tire, make sure your spare tire is properly inflated and that you have the proper equipment for putting on your spare tire if you need to.   

Plan out your route of travel before you leave your home and notify a family member or close friend of that route and how long you expect it will take you to reach your destination.  Make sure to contact someone back home to let them know when you arrive at your destination as well.  

Make sure that your cell phone is fully charged and have a charger in your vehicle as well.  In case you do become stranded, have some extra water or beverages and snacks in your vehicle.

Avoid distractions if you are behind the wheel and make sure to always wear your seatbelts.
       "I encourage everyone not to drive under the influence, regardless if you are operating a vehicle, boat or any type of watercraft and to always have a designated driver," says Oconee County Sheriff Mike Crenshaw.  "I also want to remind our citizens and those planning to enjoy our parks and recreation areas that open containers are not allowed in those areas."   
   "For our citizens who will be staying at home this Memorial Day weekend, our Uniform Patrol Division will be conducting normal and full patrol operations, which includes extra patrol requests we have received," according to Sheriff Crenshaw.   "Our Marine Units will also be providing enforcement and safety operations on our county lakes, weather permitting, and additional deputies will be performing enforcement activities at our county parks and recreation areas.  Our E-911/Communications Center will be fully staffed and ready to take calls for service for law enforcement and county fire and rescue services.  If our citizens need our assistance, we are just a phone call away and we stand ready to respond."
     For emergencies, also contact 911.  For non-emergencies, contact the Oconee County Sheriff's Office at 864-638-4111.
This article submitted by Master Deputy Jimmy Watt, OCSO