Oconee County Sheriff's Office Issues August 2020 Scams Update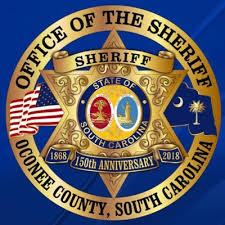 In our continuing efforts to educate and inform our citizens and to prevent them from becoming victims of scams, the Oconee County Sheriff's Office is releasing today our August 2020 Scams Update.
Deputies from the Sheriff's Office spoke with two complainants regarding remodeling work that was done by a contractor on their respective homes. According to information provided by deputies, in one instance, a company was contracted to work on a back porch. According to the complainant, money was paid out initially and additional money was paid out, however, the work was not completed. In the second instance, the work was performed and the invoice was paid. However, the homeowner was not pleased with the work performed.
"According to South Carolina law, if money is paid up front for work to be done and then the contractor does not do anything, that is normally a criminal matter," according to Master Deputy Jimmy Watt, Public Information Officer for the Oconee County Sheriff's Office. "If, however, money is paid out and work begins but is not completed, then it normally becomes a civil issue. Contractors may require some money upfront in order to begin a job and then be paid once the job is completed. For example, in cases where an insurance claim has been filed where insurance pays some money up front, then the contractor may require that money to begin the work. Then, the insurance company may pay some recoverable depreciation money, for example, once the job has been completed and then the contractor will receive that final payment to pay off the invoice in full."
"When looking at hiring a contractor, getting a recommendation from a family member, neighbor or friend is a great way to begin doing some homework, along with doing some online research as well. Also, hiring a contractor locally not only keeps business here in Oconee County but the contractor may be easier to contact if you have any questions. If possible and agreeable to both you and the contractor, do not pay out any money until the work is completed to your satisfaction. It is always a good idea to make sure that your contractor is licensed, bonded and insured. Finally, make sure to get a contract in writing specifying the work to be done as well as making sure the contractor obtains a building permit before any work commences."
A deputy spoke with a citizen regarding an e-mail they received which appeared to be from a friend. The friend was asking the citizen for some money. The citizen called his friend, who informed him that he did not send the e-mail.
In an unrelated attempted scam, a citizen informed Oconee County Sheriff Mike Crenshaw of a potential scam through an online payment service that they do business with. The e-mail from the payment service looked suspicious with some odd lettering and numbers throughout the e-mail. The citizen contacted the online payment service.
"Even though these attempted scams are different, the citizens involved did the right thing in reaching out to their friend and the online pay service respectively," says Master Deputy Watt. "If a friend or a company you do business with sends you any type of correspondence that appears suspicious or out of the ordinary, contact that person or business directly and see what is going on. A little bit of extra work can save someone from losing money or having their personal identifying information or account information compromised. And, the friend or business will be grateful for it as they can notify others of what is being perpetrated in their name and can issue some type of warning or notification to prevent someone from being a victim."
Submitted by Master Deputy Jimmy Watt, OCSO PIO