Oconee County Sheriff's Office Issues Update on Law Enforcement Operations in Midst of COVID-19 Pandemic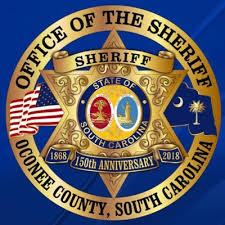 From the Oconee County Sheriff's Office…
The Oconee County Sheriff's Office is issuing a release today to update our citizens on law enforcement operations in the midst of the COVID-19 pandemic.
  "The safety of our citizens in the county continues to be our top priority.  I have also placed an emphasis on keeping our staff healthy as we continue being on the front lines to provide law enforcement service," says Oconee County Sheriff Mike Crenshaw.  "Our agency has adjusted during this pandemic by continuing to respond to all calls for service that are in progress while also trying to handle non-emergent calls over the telephone in order to continue providing the highest quality of service to Oconee County that we can during this time. Some members of our support staff are working from their homes using laptops set up by our IT unit.  The setting up of laptops from our IT unit has also allowed some of our sworn employees to continue doing their jobs without interruption. The Sheriff's Office will continue keeping the peace while serving and meeting the needs of our county."
Sheriff Crenshaw says that the Oconee County Detention Center is screening all inmates coming into the facility in addition to implementing a 14 day period of keeping new inmates separated from the general population.   Also, by working together with our other public safety partners, the Sheriff's Office has been able to provide our staff with the equipment needed for personal protection from COVID-19.    
"Many of our citizens are following the advice and directives issued by our state and national leaders by avoiding crowds and practicing social distancing. We remind our citizens that we will not infringe upon any constitutionally protected rights such as worship, marriages, funerals, etc.," according to Sheriff Crenshaw.  "We do encourage church leaders to use the current best practices issued by the CDC, and common sense, since we are continuing to see the COVID-19 numbers increase across our state.   Many are finding alternative ways to fellowship and worship. Please keep our county, state, and nation in your prayers in the days and weeks ahead.  We are a part of this county and want to keep you as safe as possible.  We have always focused on building partnerships for a safer community. This virus has affected all of us in some way either directly or indirectly. We can continue to unite as a county by practicing being apart physically." 
The Sheriff's Office would like to remind our citizens that COVID-19 scams could possibly be on the rise as the pandemic continues.  Never provide any personal identifying information or financial account information to anyone who may contact you by phone or any other type of correspondence.  You can report any scams to the Sheriff's Office by calling our non-emergency line at 864-638-4111. COVID-19 scams can also be reported by calling the National Center for Disaster Fraud (NCDF) hotline (1-866-720-5721) or to the NCDF e-mail address [email protected]
"We are prepared to adjust our operations if need be as we move forward. If you have an emergency, continue to call 911," says Sheriff Crenshaw.   "We will remain staffed 24 hours each day. For non-emergent calls for service, call 864-638-4111.  Keep your fellow citizen in mind as you continue to supply your family needs. Let's look out for each other, and especially for our senior citizens, as we face this pandemic together."