Oconee County Sheriff's Office Makes Arrest after Discovering Explosive Device Inside of Vehicle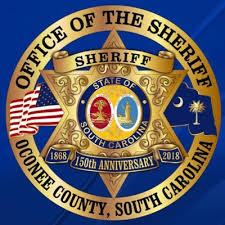 On Monday, the Oconee County Sheriff's Office arrested 39 year old Klayton Marshall Seavey, who has listed addresses in both Easley, SC and in Elmira, MI, after discovering an explosive device inside of a vehicle.
Seavey has been charged with one count of a First Offense Violation of the South Carolina Explosives Control Act.
At this time, Seavey remains in custody at the Oconee County Detention Center on a $100,000 surety bond.
Initially, around 5:30 am Monday, a deputy was called to reports of a suspicious vehicle and people walking around houses with flashlights at Lake Becky in Mountain Rest. After a traffic stop of a Jeep Cherokee with an out of state tag on Highlands Highway at Rustic Trail, the deputy smelled an odor of marijuana emanating from the vehicle. As the vehicle was being searched, the deputy located a cylinder type object with a fuse attached to it inside the vehicle.
The Anderson County Bomb Squad was notified, arrived and advised that the object was an improvised explosive device that contained a charge inside.
Two others, 27 year old Tiffani Paige Matthews of Central, who was identified as the driver of the vehicle, and 30 year old Ellis Aaron Mathis of West Union, were each arrested on outstanding warrants on unrelated charges.
A fourth occupant, only identified by authorities as a white female, was released from the scene. The Oconee County Sheriff's Office is continuing its investigation.
Klayton Marshall Seavey
Ellis Aaron Mathis
Tiffani Paige Matthews