Oconee County Sheriff's Office Seeks the Public's Help in Continuing Inquiry into Death of Westminster Man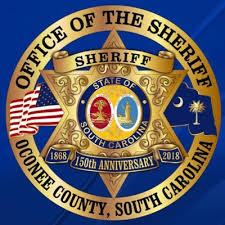 The Oconee County Sheriff's Office is continuing to seek the public's help in its inquiry into the death of a Westminster man, 47 year old Kendall Todd Hawkins.
Last Friday, March 20th, Kendall's remains were located around 5pm that day in a wooded area near the old Covidien plant (the former Kendall location) off of Highway 28 near Seneca and the Bountyland Community. Kendall's body was discovered less than a half-mile from where Kendall was reportedly last seen.
"Investigators with the Sheriff's Office believe, based on information obtained during our inquiry, that Kendall left walking from the Whitworth Circle area. Therefore, the Sheriff's Office is seeking information from anyone who may have seen Kendall walking in an area that encompasses the Bountyland Community, Highway 28 near the Old Covidien plant, Whitworth Circle and Queen Anne's Lane on or around the date of December 12th, 2019," according to Captain Greg Reed of the Criminal Investigations Division. "We are seeking information that could help our investigators be able to help bring closure for his family and friends."
If you have any information and would like to remain anonymous, you are asked to call Crimestoppers at 1-888-CRIME-SC.
You can also contact the Criminal Investigations Division of the Sheriff's Office at 864-718-1052 and ask to speak to the investigator who was assigned the case.