Oconee County Sheriff's Office Seeks the Public's Help in Shoplifting Investigation at Seneca Walmart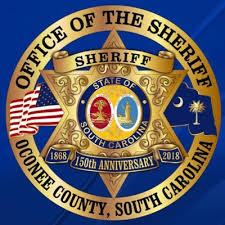 The Oconee County Sheriff's Office is seeking the public's help today in regards to an investigation into a recent shoplifting at the Seneca Walmart location.
The Sheriff's Office is also seeking the public's help in attempting to identify an individual in relation to the case.
A deputy from the Uniform Patrol Division spoke with a store employee during the early evening hours of Friday, March 20th in regards to a shoplifting that had occurred in the store around 3:47 pm that day.
According to information obtained during the investigation, employees at the store observed a white male pick up several electronic items. The man was later seen removing some of the items from their packaging and placing them inside of his pants. Employees found the empty boxes in the toy aisle.
The total amount of items stolen was approximately $925.88.
If you have any information on this shoplifting that occurred around 3:47pm on Friday, March 20th at the Seneca Walmart or the identity of the individual in relation to this investigation, you are asked to call Crimestoppers at 1-888-CRIME-SC.
You don't have to give your name when you call Crimestoppers and the information provided will remain confidential. If your tip leads to an arrest in the case, you could be eligible for a cash reward.