Oconee County Would Like To Have A Seat At The Table Of The Oconee Joint Regional Sewer Authority, According To Council Chairman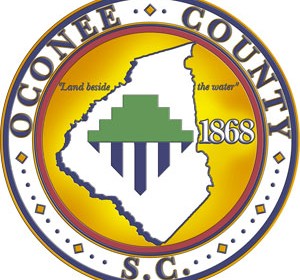 (Seneca, SC)—-During last night's Oconee County Council meeting, Council also passed unanimously on first and final reading a resolution of an intergovernmental agreement between the Oconee Joint Regional Sewer Authority and Oconee County in regards to the County adopting the Sewer Authority's regulation and confirms the County's duty to monitor and enforce the same within the County's sewer collection systems. 
As part of that conversation last night, County Council spoke of the need to have some type of county representation on the Sewer Authority Board. 
"In our discussions as we moved forward with Sewer South, on the different phases, we discussed about having a seat at the table," according to Chairman Davis. "Obviously, everybody needs to understand the reason why the municipalities make up the sewer board….the pipes are run through the municipalities. The county is not in the business of the sewer." 
Davis is hopeful that sewer service to the southern part of Oconee County to exits one, two and four at I-85 will be up and running in the next few years, which includes phase two of the Sewer South project. 
"I think a lot of us feel like we do need to have a seat at the table so that we just understand what is going on and we can express that," said Chairman Davis. 
Davis said that until flow comes through those sewer lines, the county does not deserve a seat at the table at this time even though it is something that has been requested.