Oconee Deputies Arrest Several People on Various Charges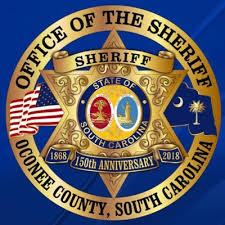 Amy Dawn Lakey, age 37, was arrested on Monday by Oconee County Sheriff's Deputies and charged with Assaulting an Officer, Resisting Arrest and Disorderly Conduct. She remains in custody pending bond.
28 year-old Joshua Hank Cope, who has listed addresses in Walhalla and Westminster, was booked into the Oconee County Detention Center around 10:08 pm Friday night and charged with Trafficking in Methamphetamine. At this time, Cope remains in custody at the Oconee County Detention Center on a $50,000 bond.
The Oconee County Sheriff's Office is announcing their eleventh arrest in the first drug sweep of 2020. Kelly Ann Cantrell, age 37 of Seneca, was arrested this past Friday afternoon and charged with Distributing Meth. She was released from jail on Monday after posting $10,000 bond. The operation officially began Thursday, February 13th. In all, agents were seeking 17 people on drug charges involving Methamphetamine, controlled substances, and even one charge of Fentanyl Distribution. During 2019, undercover operatives working at the direction of the Sheriff's Office, made control buys of narcotics. The Oconee County Sheriff's Office is continuing their investigation and the names of other suspects being sought after will not be released at this time.