Robbery Suspect Caught by ACSO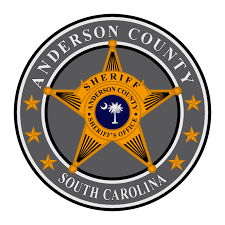 The Anderson County Sheriff's Office said just after 5 a.m. Monday, deputies got a call to the Shell gas station near River Road where they found a man who had been robbed at gunpoint. The suspect took off in a white Kia Sedan. Deputies said they tracked down the car near I-85, however, the driver, identified as Ja-Qis McCollough, continued to speed on despite obvious blue lights. For the safety of other drivers, deputies said they deployed stop sticks around Pearman Dairy Road. He then crashed into a large dirt pile, took off on foot and a brief pursuit began.
According to the Sheriff's Office, city police learned McCollough was also behind an armed robbery along Clemson Boulevard at the Chick-fil-a less than 30 minutes before he committed his crime at the Shell gas station. Ja-Qis McCollough, who was recently released from prison and has a lengthy criminal record, is charged armed robbery, failure to stop for blue lights, driving under suspension and unlawful carrying of a pistol, with more charges pending.
Bond on those charges was set at more than $50,000 and he is being held for Anderson City Police, Greenville City Police, and Probation.