Seneca City Council Holds Regular Tuesday Night Council Meeting; Consideration Of Animals At All City Events To Be Forwarded To A Committee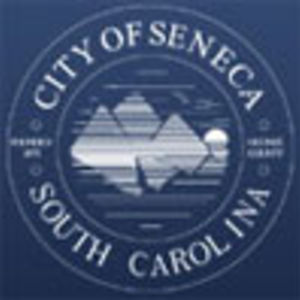 (Seneca, SC)—————–The agenda for the regularly scheduled meeting of Seneca City Council was on the light side last night. However, City Council presented two proclamations at last night's meeting. One to recognize National Safe Boating Week, which begins this Saturday as well as a proclamation recognizing Mrs. Betty Ballenger Arnold, a board member of the Bertha Lee Strickland Cultural Museum. 
Council also approved first reading of an ordinance to rezone the corner of Dalton Road and W.S. 4th Street. 
The big item on the agenda last night was a recommendation from Seneca City Administrator Scott Moulder to send to committee to look into the impact of all animals at all city events.
Moulder told City Council last night that some concerns have been raised about animal activity at the Jazz on the Alley events and spoke of an incident in which two dogs were aggressive toward one another and that the animals were not being properly maintained by their owners, a situation that Moulder said could have gotten out of hand. 
Seneca Mayor Dan Alexander, who was a guest on the Coffee Time this morning, commented on the animals at city events issue. Alexander said that safety is the biggest concern that the city has and that the owners of the animals need to be responsible. Alexander said that while they do not want to discourage anyone from bringing their animals but the city does need to look at the safety part of the issue. 
The Mayor said that it could be the Events Committee that has further consideration and discussion on this issue. The Mayor also commented that with the growth of Jazz On The Alley, that there could be some consideration of expanding the event further up Main Street to help with congestion in the compact area of Ram Cat Alley. 
Moulder said that as the popularity of the Jazz event has grown, that has brought more people to Ram Cat Alley for the event and more children as well and Moulder expressed concern not only for those individuals but also for pet owners and their liability should their animals bite someone. 
Currently there are city ordinances which bar animals from the Gignilliat Center and the Shaver Recreation Complex.