Severe Thunderstorm Threat Tonight and Tomorrow Hard Freeze For Much of SC Saturday Night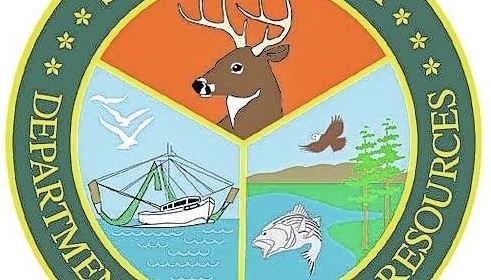 Our week of active weather continues with one more cold front on the way to South Carolina, which will cross the state late tonight and early Saturday. Right now, the weather map looks complicated with fronts, highs and lows all over the place.
Weather map for this evening from the Weather Prediction Center (WPC)
Tonight, the warm front along our coast and near the Gulf Coast will lift north through South Carolina while the cold front to our west moves in. The situation will get further complicated by a storm developing near New Orleans this evening, which will strengthen while tracking along the cold front as it crosses South Carolina.
The result is that most of the state will end up in a warm and humid air mass tonight and Saturday morning as a strengthening storm moves through. This dynamic weather situation will bring most of the state the potential for severe thunderstorms, even though it will happen during what is normally the more stable part of the day.
The Storm Prediction Center (SPC) has most of the state outlined with severe storm risk for either tonight or Saturday morning. Since the SPC outlook day changes at 7 a.m. EST, the event straddles two outlook periods.
SPC outlooks for today and Saturday. Outlook periods are from 1200 UTC of the
outlook day to 1200 UTC the following day, 7 a.m. to 7 a.m. EST.
The risk for most of the state peaks at levels one or two out of five (marginal and slight), but level three (enhanced) is outlined roughly along and east of I-95, which is about where there cold front will be found around daybreak Saturday.
Through around 2 a.m. tonight, we will see the warm front lifting northward through the state generating showers with a thunderstorm in a few places. The overall severe storm risk during this time is low, with isolated damaging winds the primary concern.
After that, the cold front with strengthening low pressure riding along crosses the state, which is when we will see the greatest severe storm risk. Through daybreak, the southern Upstate, Catawba River area, Central Savannah River Area (CSRA) and Midlands will be primarily at risk for seeing the severe storms caused by the cold front, along with the risk for an isolated tornado or two.
The WPC weather map for 7 a.m. Saturday morning,
showing the front pushing across South Carolina
The rest of the state, roughly the area long and east of I-95, will be subject to seeing the locally severe storms Saturday morning. This is the greatest area of concern because it will be the warmest and thus most unstable area as the front moves through. Damaging winds can be fairly widespread, and potential exists for a few tornadoes.
So, it's time to use what I hope you have learned during this week's Severe Weather and Flood Safety Week in South Carolina. Severe weather outbreaks that happen when most people are sleeping are especially dangerous. Make sure that you have ways to be alerted when severe weather threatens and have a plan in place to react if you have a tornado warning issued for your area!
It's important to be sure you have at least two ways to receive severe
weather warnings which will alert you even if you're sleeping.
You will notice on the weather maps above that there is a second cold front currently over the Midwestern states, which will move through immediately behind the one causing severe weather. With this front, frigid arctic air will stab southward as Old Man Winter takes one last swing at us.
While it's not impossible for a few wet snowflakes or ice pellets to be seen at the end of the rain in the Upstate, there is no concern for any notable winter weather during the cold period coming up. The problem is that it's going to be so cold so late in the season. It will fall well below freezing over most of the state Saturday night and Sunday morning and the entire state, perhaps with the exception of coastal Jasper, Beaufort and Colleton Counties, will see temperatures fall below freezing).
Forecast low temperatures for Sunday morning from the National Weather Service;
a hard freeze is likely over most of South Carolina.
Not only will it get extremely cold for March, there will also be a long duration of temperatures below freezing. It will be 10-12 hours (locally longer) over much of the Upstate, generally 6-12 hours around the Midlands, CSRA and Pee Dee regions, and mostly 2-6 hours in the Lowcountry. So, most of the state will experience a hard freeze.
This is bad news for your garden if you have already started it, and it's bad news for South Carolina farmers with vulnerable crops right now, such as the peach farmers. You'll want to bring indoors any that plants that you can and protect those that you can't bring indoors as best as you can, though it's going to be so cold for so long on Sunday morning that work to protect those plants left outdoors may be an exercise in futility unless you live close to the coast.
Sunday night and Monday morning won't be as cold, but some areas will dip to or just below freezing, perhaps for a few hours in the coldest spots. However, look for a quick warmup early next week with most of the state back into the 70s for highs by Tuesday.
There are no signs of any more winter storms in South Carolina, but we might see another cold spell later in March. So, be careful about what you decide to plant as the warmer weather returns!