Upstate Region COVID-19 Testing Opportunities, August 21-23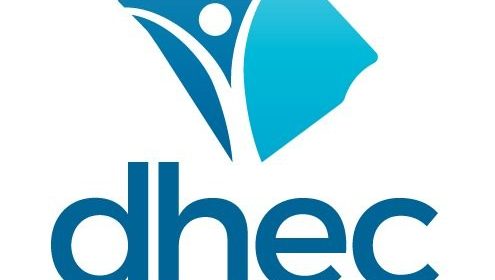 COLUMBIA, S.C. — The South Carolina Department of Health and Environmental Control (DHEC) is providing weekday morning updates for COVID-19 mobile testing events and permanent testing sites at the regional level.
For August 21-23, COVID-19 testing opportunities in the Upstate (Anderson, Abbeville, Cherokee, Greenville, Greenwood, Laurens, McCormick, Oconee, Pickens, Spartanburg, and Union counties) include the sites below. The information is subject to change, and current as of 10 a.m. today. Visit scdhec.gov/covid19 testing for the most current information.
Mobile Testing Events
Free DHEC Mobile Testing Events
DHEC-sponsored events are always free of cost, open to anyone regardless of symptoms, and don't require an appointment or referral, although preregistering is recommended. Get your results within 72 hours. Visit scdhec.gov/gettested.
August 21, 9:30 a.m.-3:30 p.m., Anderson County Health Department, 220 McGee McGee Road, Anderson

August 21, 9:30 a.m.-3:30 p.m., Laurens County Exchange Building, 308 Osborne Road, Laurens

August 21, 9:30 a.m.-3:30 p.m., Seneca Health Department, 609 North Townville Street, Seneca
Partner Mobile Testing Events
Community partners play an essential role in our state's COVID-19 testing. Some of these partner events may require a prescreening for symptoms, a referral, or an appointment. DHEC provides as much as this information as possible online at scdhec.gov/covid19mobileclinics
August 21, 8 a.m.-12 p.m., sponsored by Prisma Health, Brookwood Church, 580 Brookwood Point Place, Simpsonville

August 21, 9 a.m.-4 p.m., sponsored by ReGenesis Healthcare, Family Medicine and Administrative Offices, 460 Langdon Street, Spartanburg
August 21, 9 a.m.-4 p.m., sponsored by Spartanburg Regional Healthcare System, The Bank at First Baptist Church, 200 North Limestone Street, Gaffney
August 21, 9 a.m.-4 p.m., sponsored by Spartanburg Regional Healthcare System, Union Medical Center, 322 West South Street, Union
August 21, 9 a.m.-4 p.m. sponsored by Spartanburg Regional Healthcare System, Old Dodge Dealership, 1035 North Church Street, Spartanburg
Permanent Testing Sites
There are currently 222 permanent testing sites across the state, many open seven days a week. Find a permanent testing location near you at scdhec.gov/covid19testing.
Why Testing for COVID-19 is Important
Testing for COVID-19 is essential because it helps identify people who are infected with the virus, whether or not they have symptoms, so they can isolate themselves and keep those around them from becoming infected, especially at-risk individuals who can develop life-threatening illness if they contract the virus. Identifying those with COVID-19 who have symptoms helps ensure they receive the medical treatment they need.