ACSO Involved in Chase and Shooting Incident Tuesday Afternoon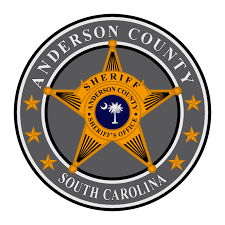 The Anderson County Coroner's Office has identified a man who died following a Tuesday afternoon incident.
Not long before 2:00pm yesterday, Anderson County Sheriff Chad McBride said deputies tried to pull over a red Camaro on Lee Street near Anderson, and that they believed the car was stolen.
A pursuit ensued when the driver refused to stop, but that chase came to an end on I-85 at Exit 32/Hwy 8 after deputies performed a PIT maneuver to case the vehicle to reach a crashing halt. That's when deputies said the drive remerged from the Camaro with a gun, and at least on deputy fired a weapon.
The man, identified as 40 year-old Jonathan Zachary Combs of Anderson, was struck by gunfire at least two times, Sheriff McBride said. SLED and Anderson City Police also responded to the scene.
No officers or deputies were hurt, officials said.