Final Arrest Made in OCSO's Drug Round Up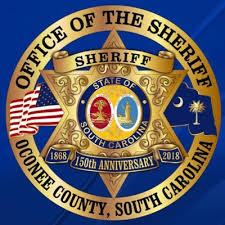 The Oconee County Sheriff's Office announced the final arrest in its first drug round-up of 2023. The operation started in February. The Sheriff's Office obtained warrants for 22 suspects based on undercover drug purchases of Cocaine, Crack Cocaine, Fentanyl, Heroin, Marijuana, Methamphetamine, and Prescription Medication.
The last suspect arrested was Levarick Shawntauius Ware, 34, of Central. He was charged with Trafficking in Methamphetamine and booked into the Oconee County Detention Center around 6:30AM Monday. He is being held on a $200,000 surety bond and will have to wear an electronic monitor if he is released.