Former Oconee County Detention Deputy Arrested for Providing Inmates with Contraband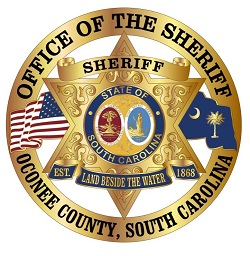 A former Oconee County Detention Deputy was arrested Thursday morning on two charges related to providing Inmates at the Oconee County Detention Center with contraband.
19-year-old Tyler Christian Watson of Central, SC, was booked into the Oconee County
Detention Center around 10:02am on charges of Misconduct in Office and Furnishing
Contraband into a Detention Facility. Watson turned himself in at the Law Enforcement Center in Walhalla. Watson was released from jail after posting bond.
Watson was hired by the Sheriff's Office, as a Detention Deputy, on February 13th, 2023.
Watson resigned his job on September 8th of this year.
On August 28th, the Sheriff's Office began an inquiry into reports that contraband was being brought into the Detention Center and given to inmates. The inquiry was conducted by a Narcotics Agents assigned to the Special Operations Bureau.
During the course of the inquiry, the Sheriff's Office obtained evidence that Watson provided inmates with contraband between May 1st and August 19th of this year while he was employed as a Detention Deputy working inside the Oconee County Detention Center.
"The Sheriff's Office conducted this inquiry, and additional investigation, in house. I did not
request an outside investigation by another law enforcement agency due to the fact that our Narcotics Agent obtained enough evidence, including evidence from Mr. Watson himself, which rose to the level of probable cause that did not necessitate an outside investigation," says Oconee County Sheriff Mike Crenshaw. "I will continue to uphold our employees to the highest standards of accountability and should evidence arise of criminal activity by an employee of the Sheriff's Office, I will take the necessary steps to make sure that those standards of accountability are met by all of our employees."
The Oconee County Sheriff's Office is continuing its investigation. Due to the future
adjudication of the investigation in a court of law, the Sheriff's Office will not release any information regarding any evidence obtained during the course of the investigation.