Get Ready for Sunday!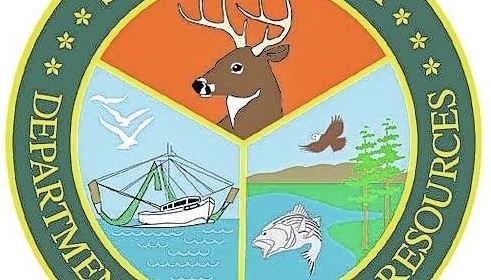 From the SC State Climate Office – Confidence continues to increase that much of South Carolina will be affected by a winter storm on Sunday. Impacts will be significant and potentially severe over a large chunk of the state, too. Take some time to review SCEMD's Winter Weather Page and start making winter weather preparations.
Right now, the storm headed our way is located over the Pacific Northwest and western Canada. The models have been relatively consistent with this storm.  Still, there is some uncertainty about how the storm will affect South Carolina.
At this point, none of them show a big snowstorm in South Carolina, except for maybe the higher mountains. Snow lovers over the Upstate will see some snow, but not the foot that some models were showing earlier this week. All the models are showing some part of the atmosphere with temperatures above freezing during the storm, which means that we'll see the snow turn to sleet and perhaps freezing rain for a time in the Upstate.
Having the relatively warmer air aloft will melt those snowflakes as they fall, so we should see a turn from snow to sleet and perhaps freezing rain by the afternoon. Roads will be slick in the Upstate, with surface temperatures below freezing all day. Snow will accumulate at least a few inches before it turns to sleet and maybe freezing rain, keeping the roads very hazardous.
Over the rest of the state, that above-freezing air aloft will be around almost from the start. A little snow at the beginning of the storm is possible, but what falls will be mostly or entirely sleet or freezing rain, where temperatures are below freezing at the surface. Where it's above freezing, it will just be rain.
Most of the state starts the day below freezing, and it looks as though precipitation spreads over the state from west to east starting around or just after midnight Sunday morning in Oconee County and by 6 a.m. in Horry County. If this turns out to be correct, then much of the state, save the coastal Lowcountry, will see some ice, as least for a time. By midday, we're warming up, at least a little.
Those north of I-20 will see ice lingering into the afternoon and potentially for the entire event, and somewhere between there and I-85 will be a nasty ice storm. The closer you are to I-85, the more likely you will see a lot of sleet mixed in and a longer period of snow at the onset, which will save you from major ice accretions. Right now, it looks as though the worst of the ice will be roughly midway between the I-85 Corridor and the I-20 Corridor. Ice accretions will likely reach a quarter-inch over the northeastern part of this area (Chester County and vicinity). They might locally be over a half-inch, which will cause severe tree and power line damage and keep the roads extremely slick, at least in spots. So, this is the area that needs to start battening down the hatches and be ready for potential power outages along with extremely hazardous travel.
Understand that due to the uncertainty, this area of concern for serious icing can shift either north or south. It can also expand or contract. It will get nailed down better over the next couple of days.
Also, the weather behind the storm needs to addressed. Winds will pick up as the storm departs, potentially gusting over 30 mph. This would further stress trees and power lines covered with ice, where this occurs. Finally, fresh arctic cold air will arrive behind the storm, and any wintry precipitation will melt slowly early next week. Areas that see significant snow and sleet cover, primarily the Upstate, will see a slow recovery of road conditions, particularly on the back roads that likely never see a plow or salt. Fortunately, Monday is a holiday for many, but there might still be icy roads in the Upstate, even on Tuesday.