More Severe Storms Through Tomorrow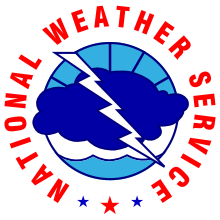 A storm system crossing the southeast will bring us active weather through Friday night, including the potential for severe thunderstorms and heavy rainfall. The threat is mainly confined to the Upstate for this afternoon and tonight. During this time, the area will likely see two rounds of thunderstorms. One will happen as a warm front lifts northward through the region. The second will happen later this evening as a cold front moves through. The primary concern will be from locally damaging wind from the storms, but there can be hail and an isolated tornado or two.
The cold front will sweep eastward across the rest of the state Friday. It will cross the I-77 Corridor and Central Savannah River Area during the morning and midday hours. This part of the day normally has the least amount of instability available for storms, so the severe storm risk is lower during this time. However, as the front moves into the Pee Dee and Lowcountry during the afternoon, it will reach a warmer and more unstable air mass, so the severe weather risk is higher in this area. Once again, the primary concern will be for damaging wind, with the risk for hail and isolated tornadoes low but not zero.
In addition to the risk for severe thunderstorms, there is some concern for excessive rainfall as well, mostly for this afternoon through tonight in the Upstate. The area is already seeing showers, and the rounds of thunderstorms coming through tonight will soak the region. The Upstate hasn't been as dry as the rest of the state over the last month or so, which means there is some risk for flash flooding as thunderstorm downpours affect the area this afternoon and tonight.
Over the rest of the state, the excessive rainfall risk is lower and there has been less rainfall in recent weeks, especially in the Pee Dee, and most of our coastal plain is in a drought situation, so the risk for flooding is lower in these areas. However, there is still a low-end risk for flash flooding from a slow-moving thunderstorm or training storms.
So, remain vigilant while the storms are affecting your area over the next 36 hours and be ready to take shelter if a warning is issued for your area. You'll want to review storm safety information from SCEMD ahead of the storms.
There is good news, which is that the front will usher in a dry airmass for the holiday weekend, resulting in nice late spring weather for Saturday through Monday. I can't rule out a shower along the coast on Saturday and Monday, but it should otherwise be dry across the state during this time. Saturday is looking fantastic except for the coastal shower potential, then it heats up for Sunday and Memorial Day with all of the state except the mountains and beaches seeing highs in the upper 80s to low 90s.