Oconee County Council Approves $300,000 In Matching Funds For Oconee County Electric Bus Expansion Project Grant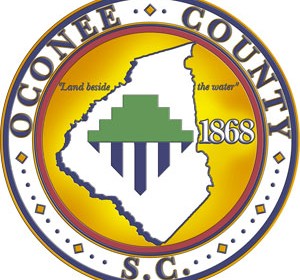 (Seneca, SC)—-Last night, Oconee County Council unanimously approved and passed an action item in relation to allocating matching funds not to exceed $300,000 to the city of Seneca in relation to the Oconee County Electric Bus Expansion Project Grant. 
The grant will provide for the purchase of two 35-foot Proterra Catalyst Buses. Oconee County provided a commitment letter of $300,000 towards the matching dollars back in April of 2016. 
However, there was much discussion among Council members and among the public during the public comment session last night in regards to public transportation as a whole in Oconee County in regards to money spent, ridership numbers and even the size of the buses that are used. There was also those who spoke during the public comment session who support public transportation in Oconee County. 
When asked should CATbus, the city of Seneca and Oconee County get together to discuss making the public transportation system better, Oconee County Council Chairman Julian Davis believes that there is a lot of understanding about the public transportation system itself in regards to ridership numbers, the routes themselves and at what times are individuals riding the buses. 
In attendance at last night's meeting was CATbus Director Keith Moody and Davis said that he would like to invite Moody to make a presentation to Council in the month of January in order for a dialogue to be created. 
"I know of people that their lives have changed because they have risen on the CATbus," according to Chairman Davis.