Oconee County Council Holds Tuesday Night Meeting; Sheriff's Office Deputy To Be Assigned To Pine Street Complex Full Time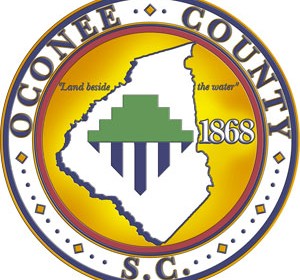 (Seneca, SC)————Oconee County Council held their regular council meeting in council chambers at the Oconee County Administrative Offices last night.
During the meeting, Council unanimously approved the addition of a deputy's position with the Oconee County Sheriff's Office with that deputy assigned to the Pine Street complex full time.
With further details and comments, here is Oconee County Council Chairman Julian Davis.
County Council also went into executive session.  After returning to regular session, Council voted to allow negotiations to continue as discussed regarding an economic development matter called Project Trout.  Council also voted to allow County Administrator Amanda Brock to proceed as discussed regarding a contractual and economic development matter pertaining to the Historic Oconee County Courthouse.
Finally, Council also approved to enter in negotiations, as discussed, regarding a contractual matter related to the potential purchase of property for public safety purposes.