Subfreezing Mornings Ahead For Much Of the State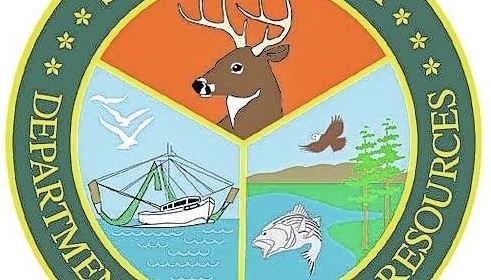 The colder weather pattern I discussed last Friday is delayed, but it won't be denied. As expected last week, we're seeing another rainy Friday, with a possible thunderstorm in the Lowcountry, but the mother lode of cold air won't follow the front causing today's rain.
Saturday looks cool and dry, but another cold front will move through on Sunday with more rain. Much of the state will remain in a cold air damming regime Sunday that keeps temperatures in the chilly 40s and 50s. However, warmer air will surge into the Coastal Plain ahead of the front, sending temperatures into the 60s in most areas and possibly even lower 70s in parts of the Lowcountry. The warm and humid air mass surging into the Lowcountry and lower Central Savannah River Area will be conducive for thunderstorms, and severe storms will be possible.
The Storm Prediction Center's Severe Weather Outlook graphic for Sunday, highlighting a part of the state with a level 1 of 5 severe storm risk.
Should the severe storm risk materialize on Sunday, it would be later in the day and into the night, with locally damaging wind being the primary risk.
The unseasonably cold air I'm worried about will plunge into the state behind this front. The mountains will serve to retard the cold air's progress, so Monday ends up being a mostly sunny and seasonable day, though with a gusty breeze. Temperatures will take a plunge Monday night, though.
Tuesday morning's forecast lows from the National Weather Service.
Image source: WeatherBELL
Temperatures will fall below freezing on Tuesday morning over most of the Upstate. The rest of the day looks sunny but chilly across the Palmetto State. Then our coldest morning looks to be Wednesday.
Wednesday morning's forecast lows from the National Weather Service.
Image source: WeatherBELL
Clear and calm conditions Tuesday night will be an ideal situation for surface heat to radiate away into space, resulting in more than half the state seeing a freeze Wednesday morning and temperatures dropping to the 20s over parts of the Upstate. The rest of Wednesday is looking sunny but cool.
It will warm up later next week, and we might even see widespread 70s next Friday as warmth surges northward ahead of another front. At this range, timing is uncertain on that front; it might get here late Friday or Friday night, but it may not arrive until Saturday. It will cause another round of rain and possibly thunderstorms when it moves through.
We always take computer model output beyond a week away with a grain of salt, but it's looking like we'll have another blast of cold next weekend behind that front. Temperatures may drop below freezing over parts of or much of the state between next Sunday and the following Tuesday.
Sorry, snow lovers — the odds still look very low for a winter storm before the inevitable advance toward our trademark summer heat and humidity make it impossible. Better luck next year? There is reason to hope, actually, with La Niña conditions in the Pacific Ocean (cooler than average water temperatures) finally ending and the likelihood of an El Niño (warmer than average water temperatures) starting later this year. La Niña winters (like the last three) tend to be warm and dry in South Carolina, while El Niño winters tend to be cool and wet.